National Service Scheme (NSS)
A unit of National Service Scheme formed in our college in the year 2019. Honourable Pro Vice chancellor, University of Kerala, Dr P P Ajaya kumar inaugurated the functioning of unit in the presence most distinguishable personalities Dr S Nazeeb (Syndicate Member, University of kerala , D S  Shaji (NSS programme Coordinator, University of kerala, Dr Abdul Rahim M (Former Principal, National College) and Prof (Dr) S Thajudheen (Vice Principal). Within a short span of period the Unit has undertaken so many remarkable social activities even in the pandemic situation.
Programme Officer: Mr Suresh Kumar S.N (Asst. Prof. in Malayalam)
Contact No: 9388788647
Unit Capacity: 100 Volunteers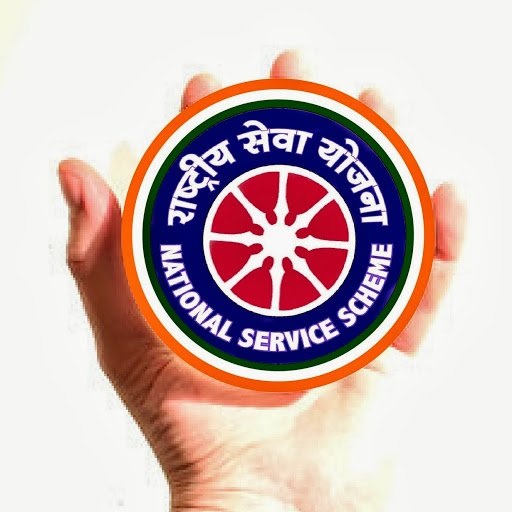 Marching onward with social commitment – National College NSS Unit
Major Events:
Medical Camp  

Campus Cleaning initiative

Motivation session for the volunteers by Mr Brahama Nayagam (Renowned speaker & Trainer)

Volunteers Registered with "Sannadha Sena" Organised by Govt of Kerala.

Weekly food distribution programme in Trivandrum Medical college, "Pothichoru"

Break The Chain programme in the campus

Seven Days Annual camp

A day with renowned Trainer and Speaker with Mr Mohammed Ikon

Palliative Club 

In association with Pallium India, Volunteers extended food and medical support to the palliative care patients.

As part of International Women's Day, the unit honoured the women Health care personalities for their dedicated service in the Covid 19 pandemic.
Unit regularly engaged in farming practices inorder to cultivate organic vegetables inside the campus. A large quantity of vegetables were harvested from the campus in this period of time.

Unit has organized a blood donation camp in association with Govt Hospital, Thycaud in the campus. 30 odd people participated in the blood donation programme.
As part of the Nutrition Fortnite Programme, of Govt India, our unit has conducted an awareness programme for the children's of Christunilayam children home, Kovalam.

Our volunteers visited houses nearby our campus in order to create awareness on vaccination, instructed by Ministry for Health, Govt of India.

On World Blood Donor's Day, our volunteers donated blood to RCC, Trivandrum.

Plant a Tree campaign was initiated by the unit among college students on World Environmental Day. Volunteers planted trees in various locations inside the campus.

On behalf of World Reading Day, Book review writing competition and Quiz competition was organized by the unit.

Observance of various National and International Days such as

Anti narcotic Day

Excise Day

World Population Day

Anemia Campaign Programme etc.
NSS unit, giving support to ailing patients on Gandhi jayanthi day.
National Youth Day – Poster Exhibition
NSS unit, giving support to ailing patients on Gandhi jayanthi day.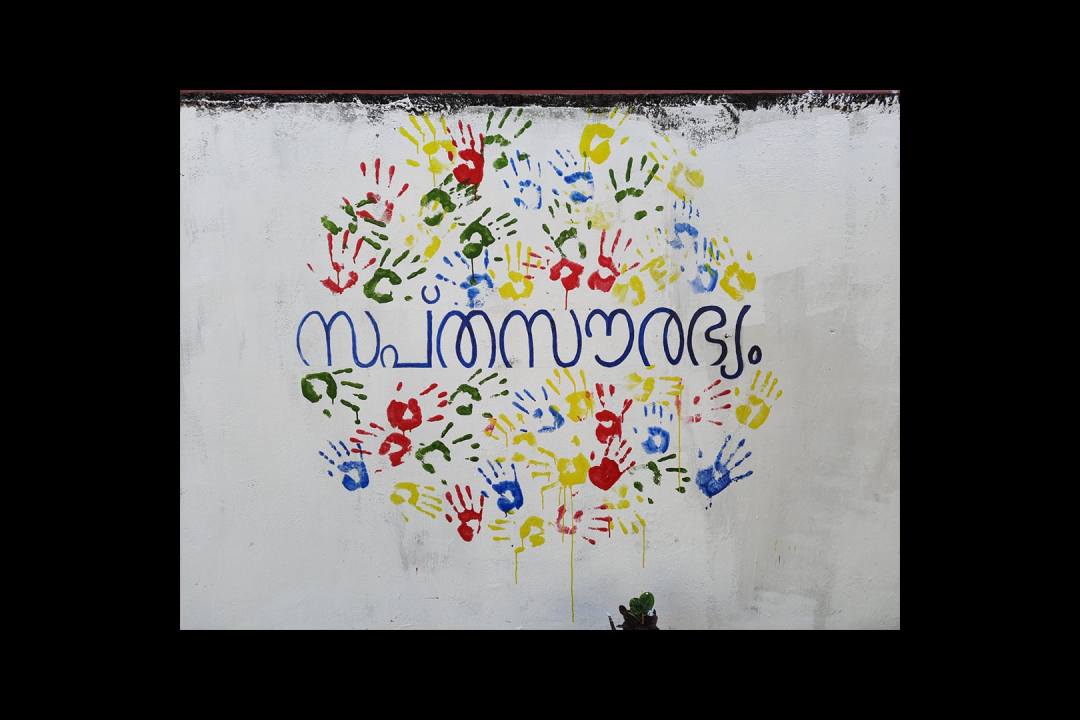 "SAPTASAURABHYAM 2021", a 7-day camp
Book Collection campaign by NSS volunteers for donating books to the Corporation Library of Kalady settlement colony
Food packet distribution by NSS volunteers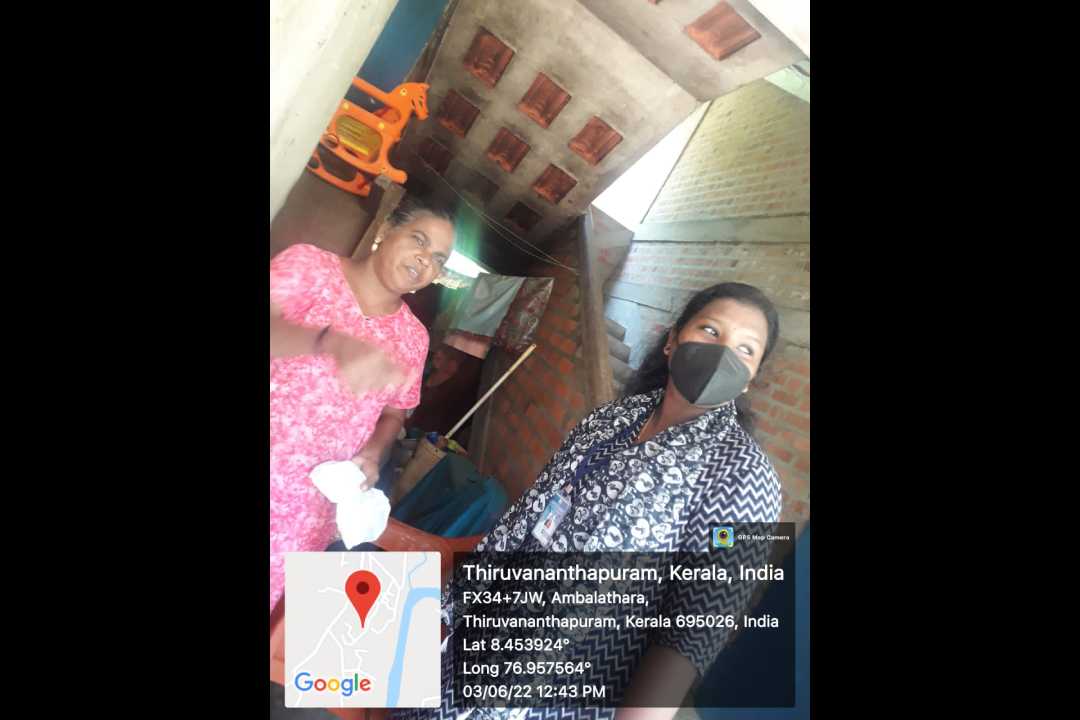 Food packet distribution by NSS volunteers
College NSS Volunteers in the State NSS award event
Planting trees in the campus by NsS volunteers 
Planting trees in the campus by NsS volunteers
Donated grow bags to students of Ambalathara Ups by NSS volunteers on behalf of Environmental day
Nss volunteers distributing sweets during the school reopening day @ Ambalathara UPS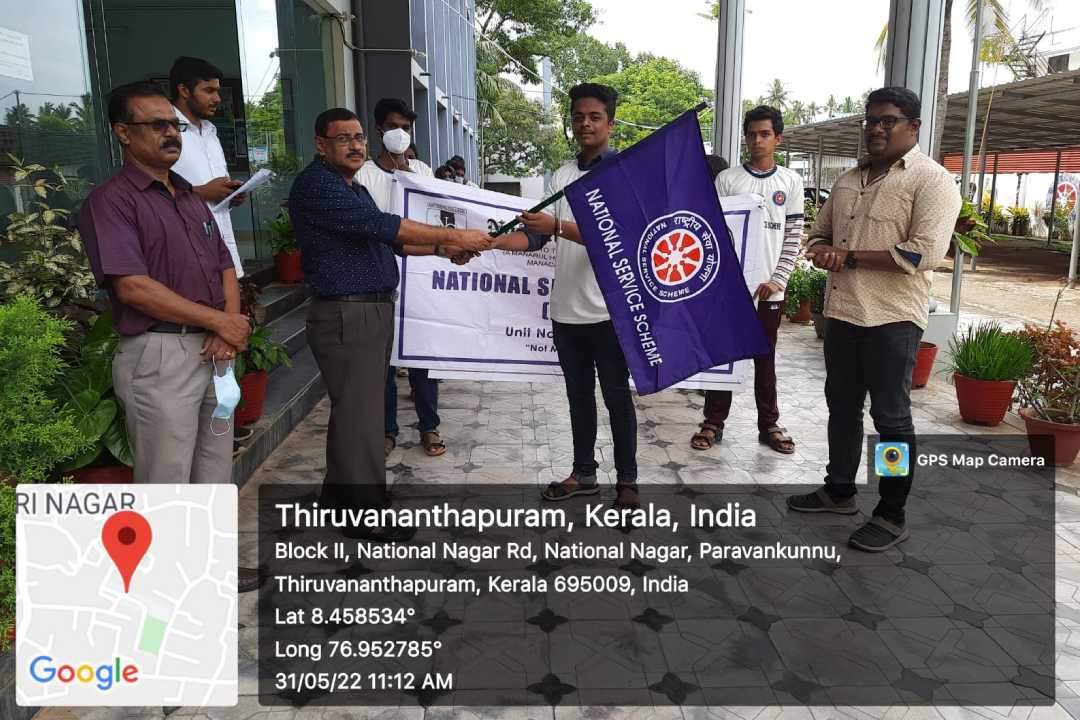 Principal Dr S A Shajahan inaugurating the awareness rally
Book A Course, Limited Seats!
In a dynamic, student-centred atmosphere, National College intrepidly pursues greatness by promoting intellect, creativity, and character. Thanks to the workshops, seminars, and interactive sessions with masters in every profession, students frequently have plenty of possibilities to raise their own standards to those of the world.
Admission open
Contact US