Rural Entrepreneurship Development Cell (REDC)
Rural Entrepreneurship Development Cell (REDC) formed under Mahatma Gandhi National Council of Rural Education, Department of Higher Education Government of India. Rural Entrepreneurship Development predominant for the balanced economic growth of the Nation. The Rural Entrepreneurship Development Cell (REDC) aims to encourage student community to take up rural entrepreneurship as their career. It motivates the students to explore untapped rural resources and opportunities available in the zone. It also nurtures the students to become successful rural entrepreneurs. In the current covid 19 pandemic situation our college successfully conducted a 20 days Community Engagement Program under REDC  which aimed for  guiding and providing awareness & services regarding covid 19 , post covid syndrome and measures to overcome them for  covid 19 patients and their family members.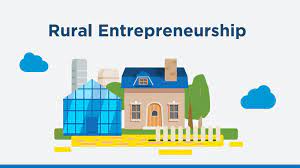 Book A Course, Limited Seats!
National College intrepidly marches towards excellence, fostering intellect, creativity and character in an active student-centred environment. Here students regularly get ample opportunities to steer themselves up to global standards, thanks to the workshops, seminars and interactive sessions with virtuosi of every discipline.
Admission open
Contact US