Rural Entrepreneurship Development Cell (REDC)
Under the aegis of Mahatma Gandhi National Council of Rural Education, Department of Higher Education Government of India, the Rural Entrepreneurship Development Cell (REDC) has been established with the aim of promoting balanced economic growth across the country. The primary objective of the REDC is to encourage students to consider rural entrepreneurship as a viable career option by identifying untapped rural resources and opportunities. The cell also nurtures and supports students in their journey towards becoming successful rural entrepreneurs. During the Covid-19 pandemic, National college, the best Bachelor of Arts and Science College in Trivandrum, conducted a successful 20-day Community Engagement Program under REDC, focused on creating awareness and providing guidance and services related to Covid-19, post-Covid syndrome, and measures to overcome them for patients and their family members.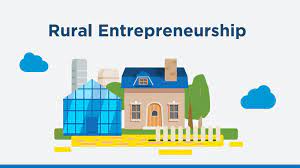 Book A Course, Limited Seats!
In a dynamic, student-centred atmosphere, National College intrepidly pursues greatness by promoting intellect, creativity, and character. Thanks to the workshops, seminars, and interactive sessions with masters in every profession, students frequently have plenty of possibilities to raise their own standards to those of the world.
Admission open
Contact US