Our Department
Choose Your 
Course From Our Department Offerings
All courses are running under the Choice Based Credit & Semester System (CBCSS). The Career path you take will decide your future. Choose from our variety of Departments.  
Department of Management Studies
Department Of Commerce
BCom- Elective Computer Application (3 Year Course)

BCom Tax Procedure & Practice (3 Year Course)

MCom (Finance)
Department of Arts
Department of English
BA ENGLISH & COMMUNICATIVE ENGLISH  (3 YEAR COURSE)

MA ENGLISH  (LITERATURE)
Department of Social Sciences
Department of Social Work
BSW (3 Year Course)

MSW (2 Year Course)
Department of Science
Department of Biochemistry & Industrial Microbiology
Department of Botany 
Department of Physics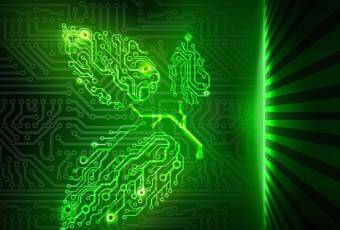 Department of Applied Sciences
Department of Botany & Biotechnology
Department of Computer Science
Department of Electronics
Department of Additional Languages
Department of Arabic 
Department of Hindi
Department of Malayalam
Department of Chemistry
Department of Mathematics
Department of Physical Education
Quality Education
The institution is housed in a multi-story facility with cutting-edge training facilities. The institution justly takes pride in having a well-stocked library with a top-notch selection of reference volumes. The college employs seasoned academics with a solid reputation for devotion.
Academic Welfare
Apart from promoting in students a desire to strive for academic excellence great emphasis is placed on discipline, religious and moral values. There is a Women's Study Center of University of Kerala, functioning in the college which aims at promoting social awareness among the girl students
Core Development
The college is offering skill classes to all of its students, which include managerial and communicative skills. Additionally, they have arranged special classes on entrepreneurship development and time management to provide extra benefits to their students. It is evident that the college is dedicated to providing a comprehensive education by offering a diverse range of educational opportunities to its students.
Always Growing
The management and administration of the college aim to raise its status to that of other prestigious institutions listed under the broad spectrum of the UGC, with the goal of contributing to the advancement of modern education in the country. Additionally, the college provides a safe and secure hostel facility for female students in close proximity to the campus.
Learn From the best
Why Us ?
Since 1995, National College has been affiliated with the University of Kerala and has become one of the top self-financing colleges for arts and sciences in the city. The college takes pride in offering degree courses that are highly relevant to the job market and cater to the needs of the students. It has positioned itself as a pioneer in delivering need-based and job-oriented courses.
TESTIMONIALS
What Our Students Say
Great College. Good Atmosphere. Good teachers especially Biochemistry and Industrial microbiology department.
Had my most memorable days here . Good teachers...Enjoyable...May be a worst college for those who see everything in a worst or negative way

Book A Course, Limited Seats!
In a dynamic, student-centred atmosphere, National College intrepidly pursues greatness by promoting intellect, creativity, and character. Thanks to the workshops, seminars, and interactive sessions with masters in every profession, students frequently have plenty of possibilities to raise their own standards to those of the world.
Admission open
Contact US